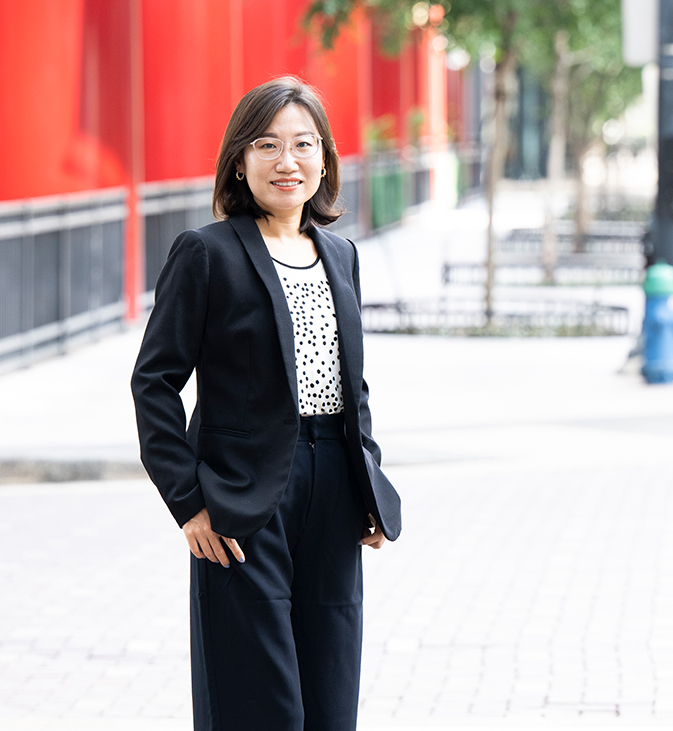 From a young age, Da was interested in math and physics, and she was the top scorer in her classes. She believes science and engineering are the most powerful tools to shape a world in which she wants to build, live, and enjoy. So it is no surprise she stepped onto the career path of a civil engineer.
As a Principal with TEI, Da is highly experienced with traffic signal design, microscopic (Vissim) traffic simulation modeling, traffic operations studies, traffic impact analyses, signing and pavement marking design, and temporary traffic control plans. She is knowledgeable of local policies, requirements, and stakeholders. Da is a licensed civil engineer in both Texas and Arizona.
Da moved to Houston in 2010 to pursue her Master of Engineering in Transportation Planning and Management from Texas Southern University. Da takes Houston as her second hometown. She is proud of her work to help create a safe, efficient, sustainable, and aesthetic traffic environment for her community.
Da is active in organizations for traffic and transportation professionals. In 2018, the Texas District of the Institute of Transportation Engineers (TexITE) honored Da with their Young Engineer of the Year Award.
When she is not in the office, Da enjoys spending time with her family in the parks, or having some quiet time with baking and watercolor painting.