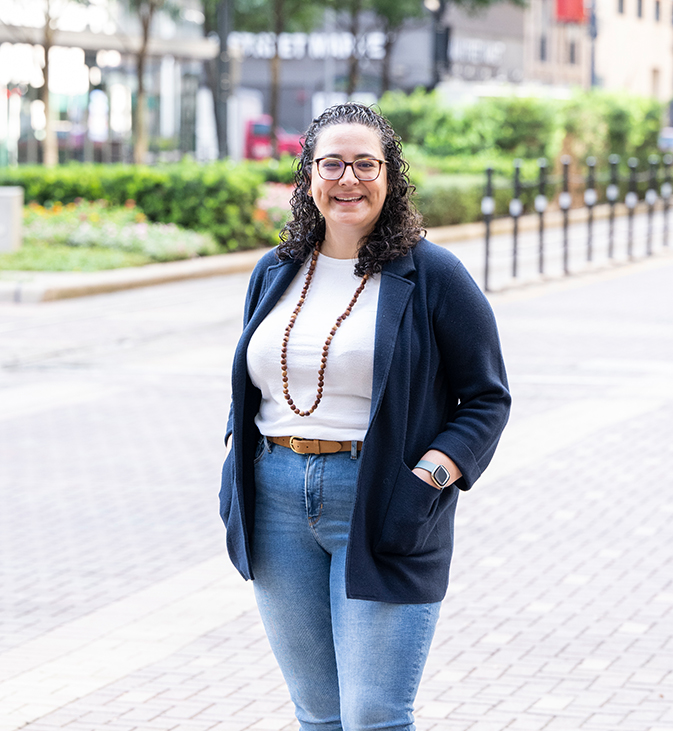 Eleni is a lifelong Houstonian who is passionate about improving the city she loves dearly. Eleni can often be found spouting off fun facts about Houston and trying to improve any negative opinions of her city. She has seen the city change and grow and the related growing pains the city has suffered as a result. There is always a problem to solve and Eleni believes attentive, thoughtful, contextual planning and design are critical to help any city become a better place to be.
Eleni graduated Cum Laude from Vanderbilt University, earning her Bachelor of Engineering degree in Civil Engineering. She went on to earn an MS in Civil Engineering (Transportation) from University of Texas at Austin.
As a Principal at TEI, Eleni's traffic engineering experience includes traffic studies, safety studies, traffic calming, sidewalk design, GIS, transit operations, and transportation planning. She specializes in communicating transportation information to a broad set of stakeholders using advanced mapping techniques. Prior to joining TEI, Eleni was a Graduate Research Assistant at the University of Texas at Austin.
Eleni's life goal is to make Houston a truly walkable city. Nothing makes her happier than walking down the street to the grocery store or around the block for lunch.