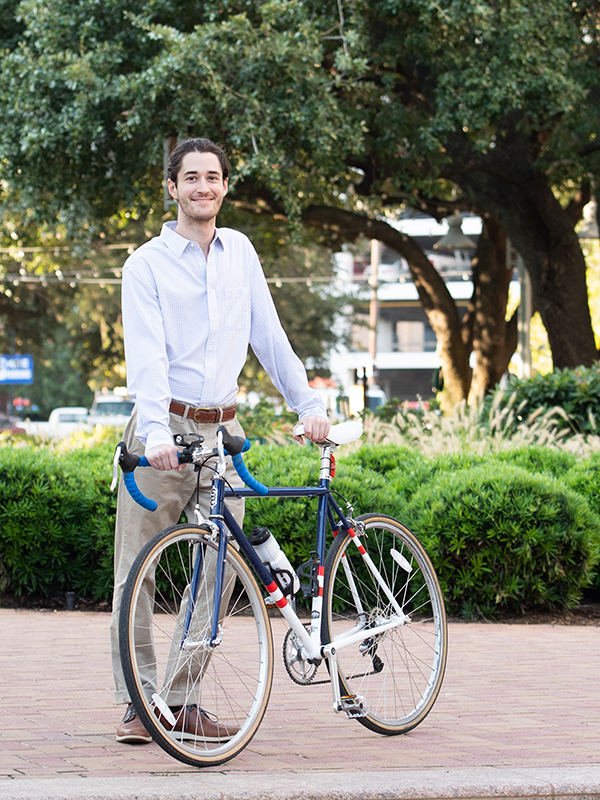 George grew up in Houston and graduated from Rice University, where he earned a B.S. in civil and environmental engineering. As an Associate with TEI, George has primarily worked on design and implementation of high-comfort, low-stress bikeways within existing urban streets across several Houston neighborhoods. Before TEI, he interned at Houston Bcycle and volunteered with LINK Houston.
George found his passion for transportation through his elective coursework in architecture and sociology, as well as reading on urbanism and walkability. His work and lifestyle are deeply influenced by the reverence for cyclical, organic systems that comes from a sustainability mindset, which was instilled by his family of prolific gardeners and naturalists.
At Rice, George managed the long-running student radio station, KTRU 96.1 FM. In this position, he learned about the importance of the arts in placemaking and community-building, as well as how to lead and effect institutional change through the empowerment of others.
George is currently based in Pittsburgh, Pennsylvania, where he enjoys making music, hiking, knitting, painting, and cooking with friends.