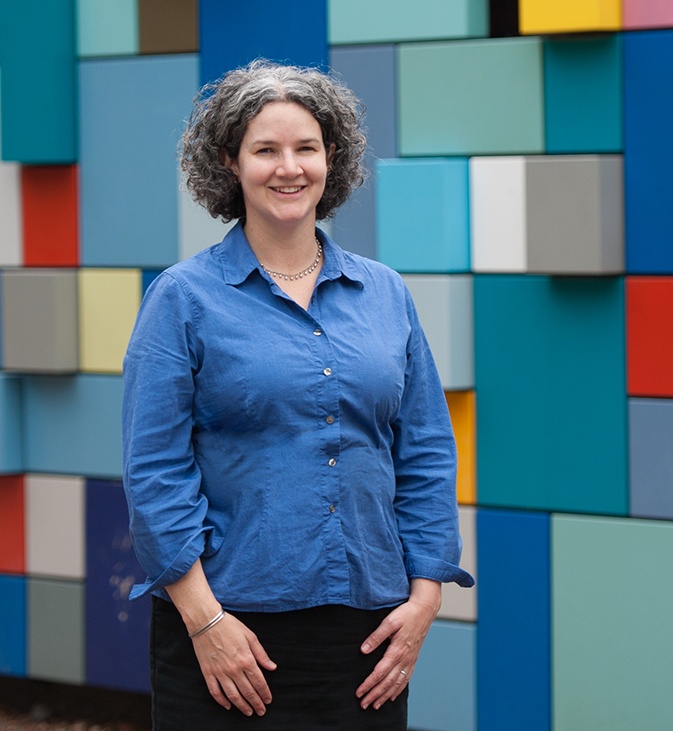 Robin is a versatile writer, speaker, researcher, and pinch-hitting leader for small organizations, with experience in transportation policy, urban planning, information technology, and community organizing. She heads up marketing and business development for TEI, including communications, teaming with partner firms, and developing proposals/qualifications (RFPs/RFQs).
She earned both her BA and MBA from Rice University. For seven years, Robin chaired the board of the award-winning Citizens' Transportation Coalition (CTC), which she helped create in 2004. CTC is an all-volunteer nonprofit that engages community leaders in the planning of transportation projects that affect neighborhoods.
Robin's work has shaped myriad local projects, including Houston's Complete Streets efforts, METRO's urban light rail expansion, and TxDOT's expansions of US-290 and IH-45. Robin has presented at conferences across the U.S., including Walk21, New Partners for Smart Growth, and Gulf Coast Green. Her efforts have been honored by the Museum District Business Alliance, the Lone Star Chapter of the Sierra Club, and the East End Chamber of Commerce.