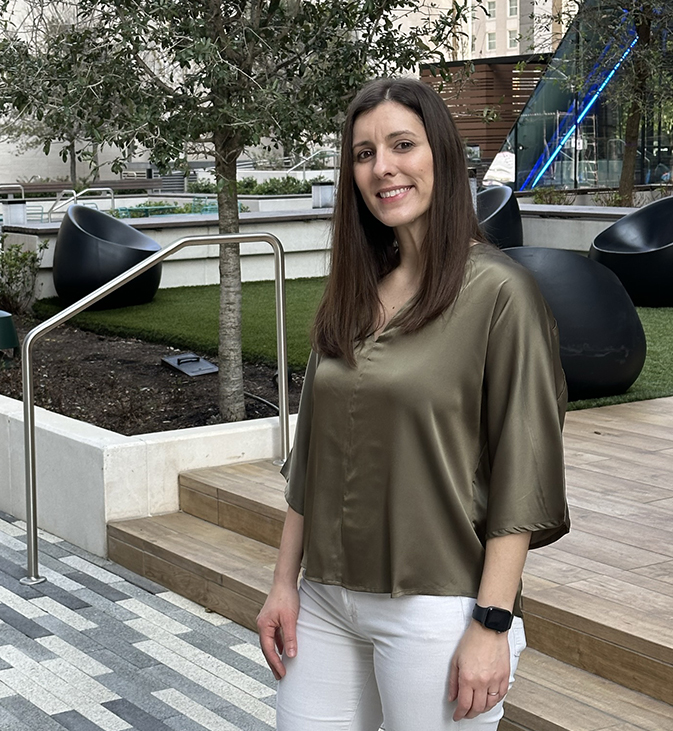 Mariana is a transplant from Venezuela and proud LSU Tiger who now calls Houston home. She grew up many places, including an island in the Gulf of Mexico, the mountains of the Caribbean, and the land of the Acadians in Louisiana. In each of her homes, Mariana has been deeply influenced by her surroundings and the people she has met. Her passion for urban planning arose from wanting to improve and connect communities through safer and more reliable multimodal transportation systems.
Mariana earned her Master of Urban and Regional Planning at the University of New Orleans, where she focused on Transportation Planning, with a special interest in bicycle and pedestrian infrastructure planning. She also completed a Bachelor of Fine Arts in Graphic Design and a Bachelor of Arts in French from Louisiana State University. 
As a Principal Associate with TEI, Mariana brings ten years of experience in planning, funding, and implementing transportation infrastructure projects. She is a skilled project manager with specific expertise in funding and implementation, with a proven track record securing millions in federal grant funds for public sector clients to advance their projects.
She is an active member of the American Planning Association, where she helped set up the Houston Section Inaugural Award in 2022. She also serves as APA's Development Officer, coordinating with partnering agencies and organizations to deliver educational opportunities to certified planners throughout the Houston region. 
Mariana enjoys spending time with her husband and two young children. She loves traveling, listening to audiobooks, and spending time outside camping and hiking.