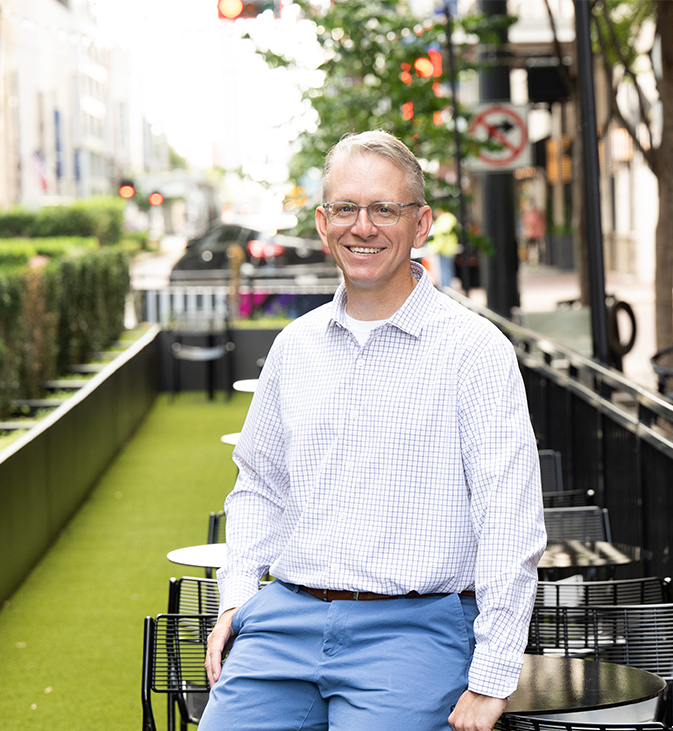 Brad is a Senior Principal at TEI and leads the firm's traffic engineering projects. Over 18 years with the firm, his project management experience has spanned all forms of transportation engineering including tollway, roadway and intersection design, regional and corridor planning, traffic signal and ITS design, signing and pavement marking design, bikeway and trail design and traffic operations analyses. Brad was also part of a team honored by AASHTO in 2015 for Value Engineering.
As a native Houstonian, Brad has lived the struggle of moving around this city efficiently. He is highly motivated to design safe transportation facilities that work efficiently for all users. At the same time, he is skilled in balancing tradeoffs to ensure improvements benefit the adjacent community.
Brad appreciates opportunities to research new technologies and design concepts and apply them locally. The most enjoyable part of his career is traveling on facilities that he had a hand in designing, and seeing his vision become part of the public's daily activities.
As a balance to his work activity, Brad is an avid runner and cyclist who enjoys pushing himself to the limit.