TEI led a multi-disciplinary team to develop the first transportation master plan (TMP) for the City of Louisville, Colorado. Louisville is an active community experiencing redevelopment and changes in regional travel patterns, with a need for increased multimodal connectivity. This project developed a shared community vision and identified a set of projects, policies, and programs to strengthen connections between neighborhoods and community destinations, and provide multimodal mobility options for people of all ages, abilities, and incomes.
Robust community engagement led to significant participation and input that guided development of recommendations, project prioritization, and ultimately community support for adoption of the plan. Engagement strategies included an interactive online map and attendance at several community events.
Plan development was based on a model of complete streets and multimodal networks that work together to ensure the context of the built environment, corridor design, and amenities support improved access and mobility choices.
In developing the case for action and baseline assessment, TEI analyzed current travel patterns, crash data, and existing infrastructure for walking and biking. The team mapped transit ridership as well as access and travel time to transit nodes and community destinations via walking and biking.
Recommendations included a high-comfort on-street bicycle network complementing existing trails, and an urban trail linking the historic ball fields, Downtown Louisville.
TEI paired plan rcommendations with an implementation plan to help guide future project development and achievement of the plan over time. The implementation plan identified project priorities, benefits, and performance metrics, as well as key partners, funding mechanisms, and scenarios.
To guide future project development, TEI crafted a Great (complete) Streets policy that became the official guidance in Louisville when the TMP was unanimously adopted in October 2019.
Armed with this plan, the City has already secured TIP funding for design of SH 42, and is now pursuing implementation dollars. The City is also pursuing design funds for multimodal improvements Via Appia Way.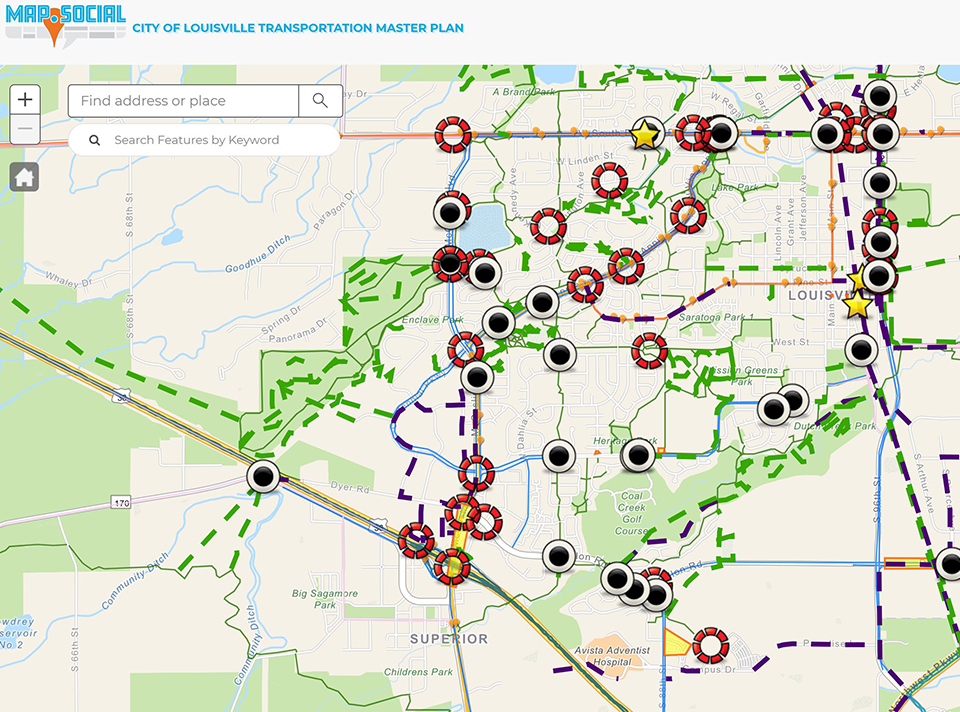 Interactive online map
The planning team use the Map Social interactive mapping platform to engage and elicit suggestions from Louisville residents.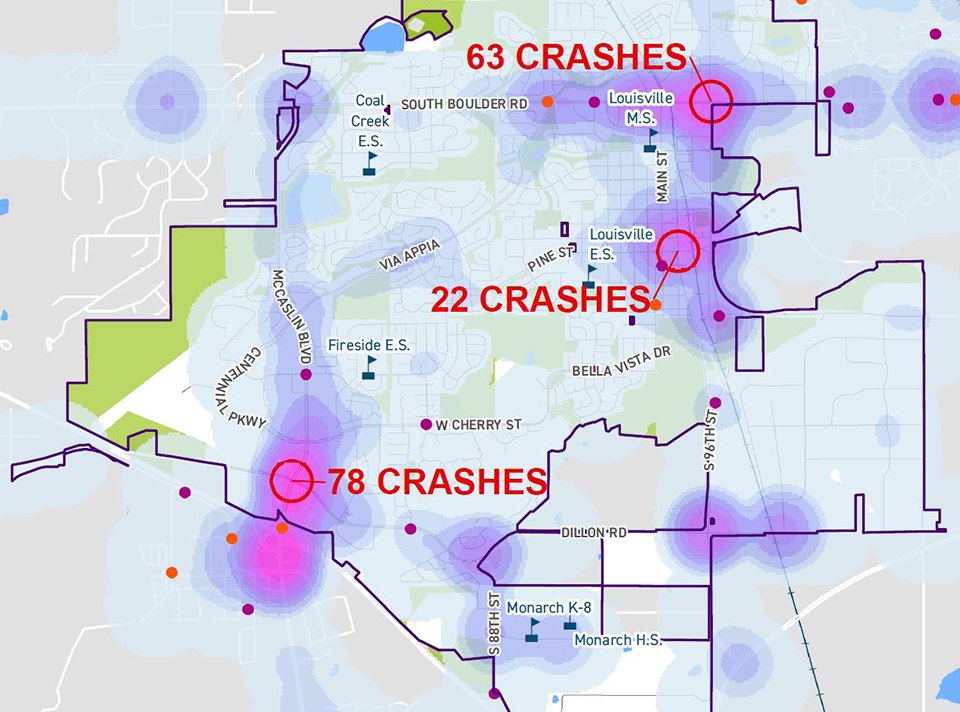 Crash hot spots
The team analyzed crash data and identified frequent crash hot spots as part of developing the case for action.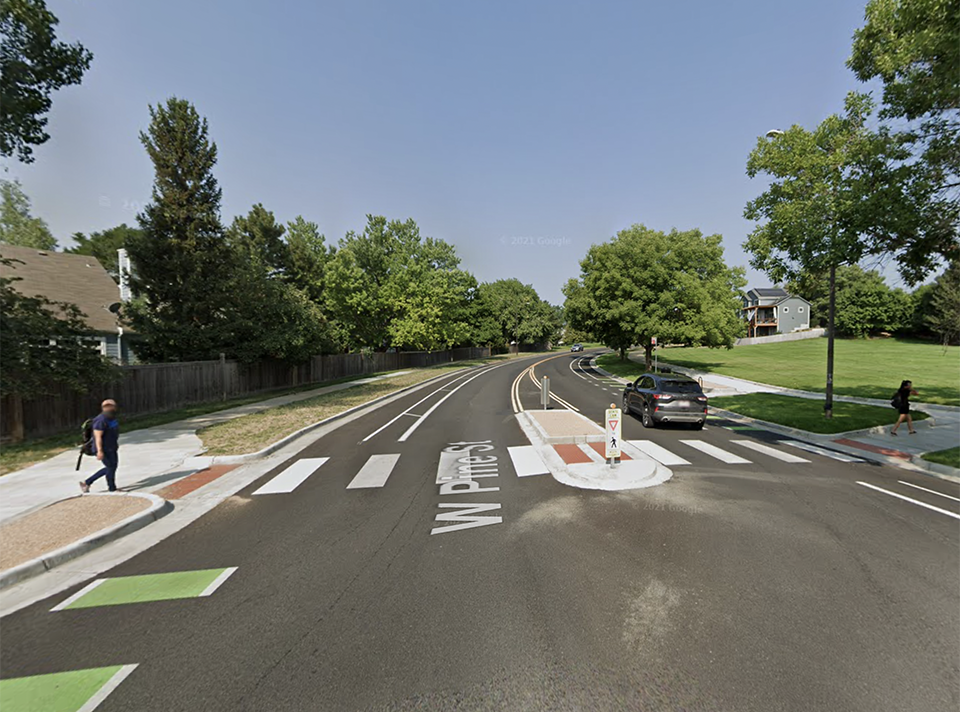 Multimodal safety improvements
The City has already constructed new bike lanes and safer multimodal crossings of West Pine Street.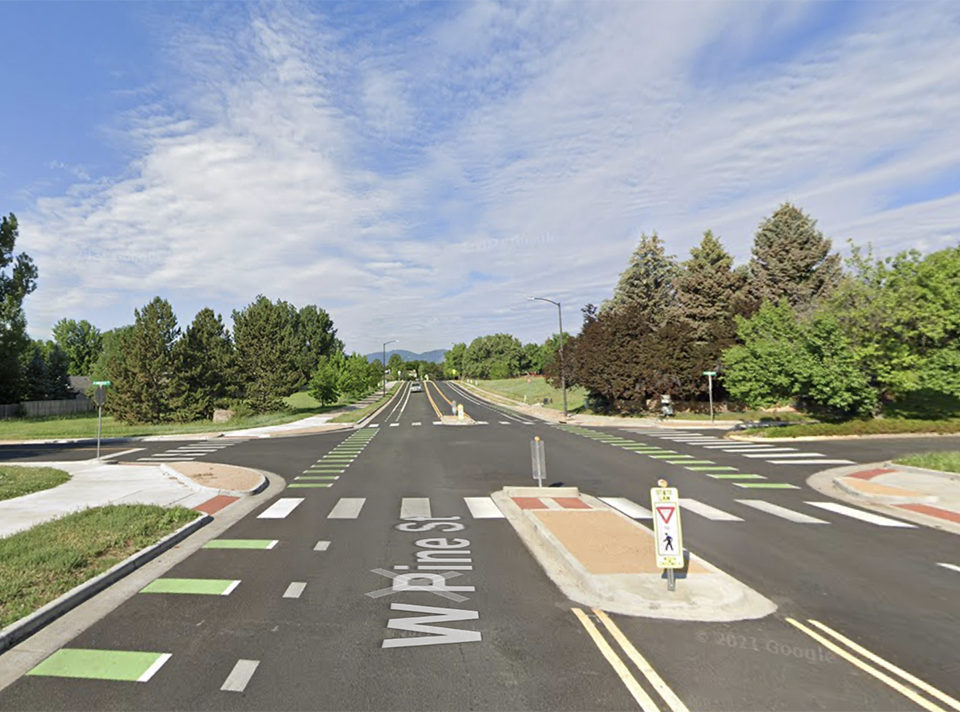 Multimodal safety improvements
The City has already constructed new bike lanes, ADA curb ramps, and safer multimodal crossings of West Pine Street.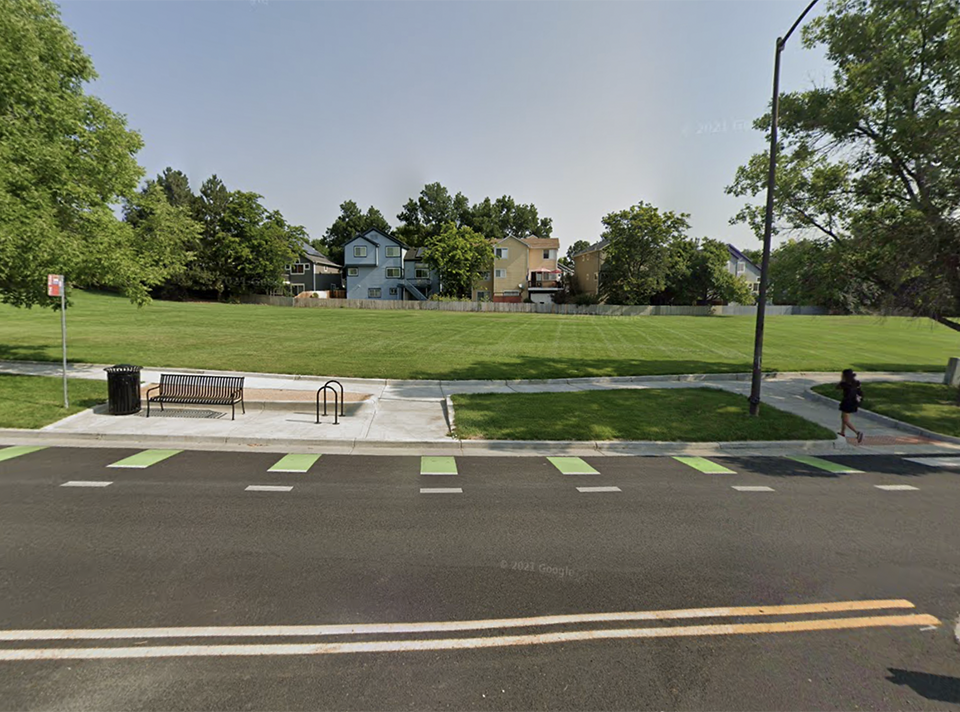 New transit stops
The City has already constructed new bike lanes and improved transit stops along West Pine Street